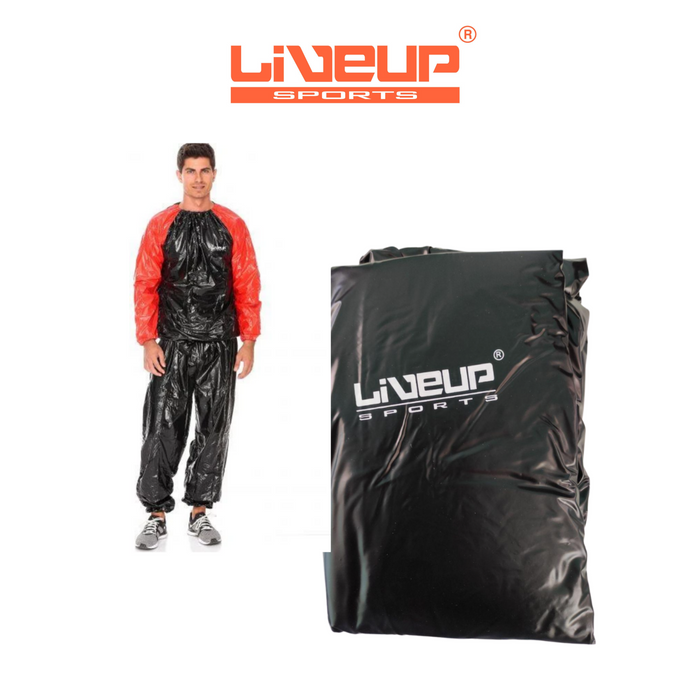 Liveup Fat Burn Sauna Suit
Sauna suits are used for burning calories while doing exercise. The sauna suit generates a lot of heat which helps to release body toxins and impurities to be flushed out from the skin pores while relaxing body muscles with intense heat.

Features:
It helps you to sweat while you exercise, generating intense heat to relax body muscles. A quick way for weight loss and calorie burn. Drink a lot of water to keep yourself hydrated when wearing this sauna suit.

- Come in two sizes: S/M & L/XL
- Made of rubberized vinyl, which can hold up under the stress of active sports.