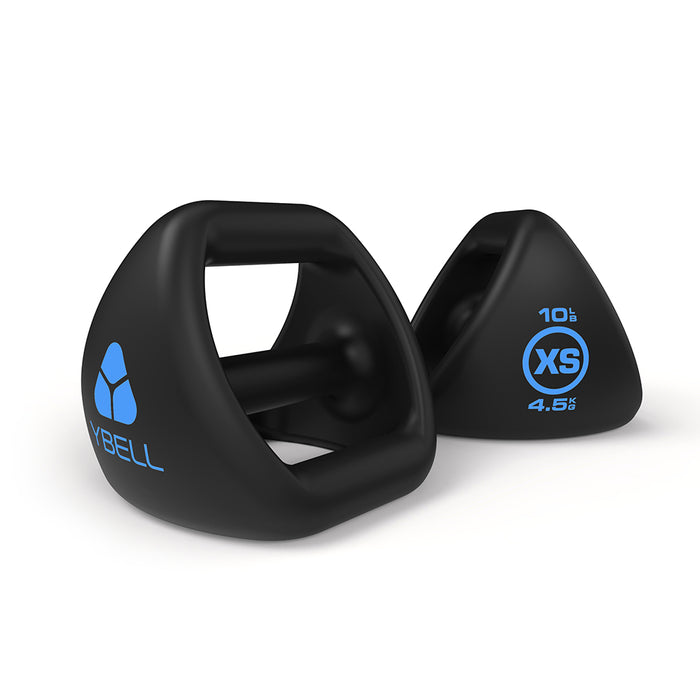 YBell Neo XS Pair - 10lb/4.5kg
A pair of YBell Neo XS is for people who have trained but never used weights, somewhat new to resistance training, or generally have a small or medium build. 
You can do kettlebell, dumbbell, double grip med ball, push-up stand, and unique YBell exercise all with one piece of equipment– the YBell. It has been carefully designed by experts in fitness and industrial design to make it easy and accessible for everybody.
PRODUCT DETAILS
Measurements: 150x168x173mm
Weight: 4.5kg
(2) YBell Neo XS
AWARDS