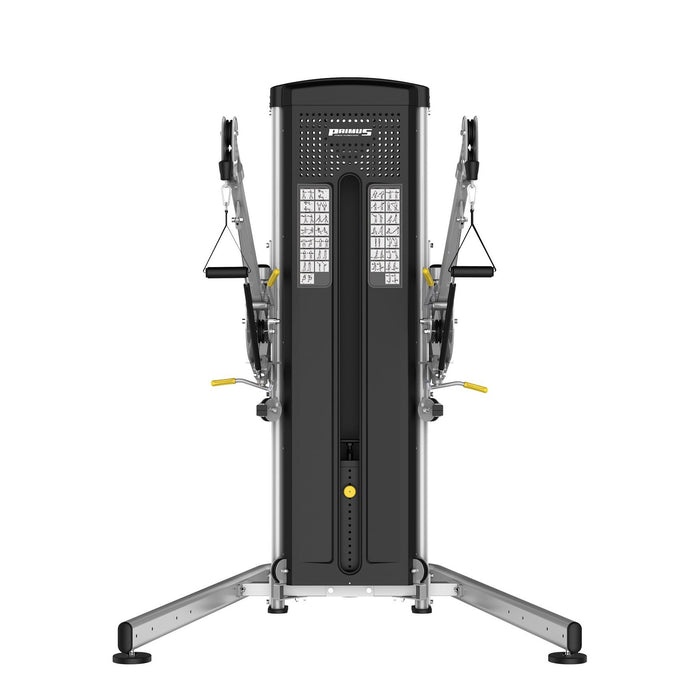 Primus Dual Cable Cross 80kg Stack
The Primus Dual Cable Cross enhances strength by allowing you to perform movements that mimic activities in everyday life. Every muscle and plane of motion can be worked and challenged on this unique machine! The open design also makes it wheelchair accessible and welcoming for all fitness levels.
Product Details:
Material: Powder Coated Stainless Steel Base

Color: Black 

Weight stack: 80kg per side (upgradeable)

Length: 73"

Width: 34"

Height: 87"