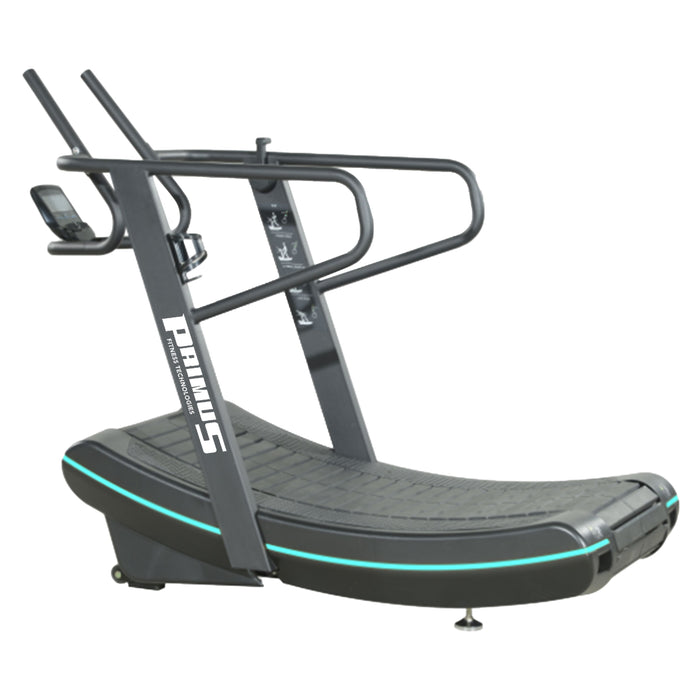 Primus Air runner is a non-motorized treadmill propelled by the motion of your own body. Each stride you take pulls the belt behind you, no electricity required. Users can run with different speeds and resistance and attain full sprint in a few explosive steps
The Air Runner uses a slat belt system that significantly engages more muscles, punching an extra 30% burn than motorized treadmills.  Perfect for heavy duty use - trusted by athletes and sports professionals. Users are not subject to ramp up/down speeds.  This is good for sport specific work-to-rest interval training and has no max speed.
Product Specifications

Dimensions: 78" x 35" x 60" 
Net weight: 155kgs
Warranty: 1 year parts and labor
No max speed